Marlin Spring brings a fresh, innovative and vibrant energy to the rapidly changing world of residential development. With experience and knowledge spanning over 60 years in the industry, we are equipped to produce truly inspiring, forward-thinking and imaginative projects in prime locations that offer strong potential for long-term value and growth.

Harbour Equity is focused on providing equity capital by way of joint ventures to experienced real estate developers across Canada. The company participates in developments on an equity basis and also provides acquisition, development, and financing expertise to augment that of its partners. Since 2011, Harbour Equity has made 50 joint venture investments in 13 cities.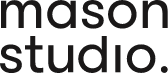 Mason Studio is a renowned interior design firm focused on creating meaningful and inspiring human experiences. Based in Toronto, with a practice that spans the world, Mason Studio specializes in a wide array of work. From award-winning luxury hospitality, retail, and multi-unit residential design projects to experimental exhibitions, with every project, their goal is to enrich the lives of everyone they touch.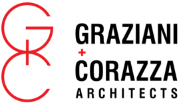 Graziani + Corazza Architects is an award-winning architecture firm with a creative vision to design structures of memorable modern forms that satisfy practical needs. Our team is passionately committed to innovative thinking and advancing the evolution of design. Our design principles are founded in using materials that complement the urban and natural environment to produce sustainable settings to live, work and play.

NAK Design Strategies is widely recognized as one of North America's leading landscape architecture and urban design practices. With work spanning the public and private sectors, significant public spaces, community master plans and unique private commissions, NAK has an established reputation for design creativity, along with an approach that contributes to the health and viability of the communities we live and work in.

Community stands for something new; a new way of seeing things, doing things, and a new perspective on what some refer to as advertising, but what those who know call connecting. We don't sell. We speak, write and draw. We interpret, design and build. Honestly. Strikingly. Strategically. And in the end, we always create something meaningful. Something that creates dialogue. A moment that stays with you.